Brace yourself for a New Smile!
---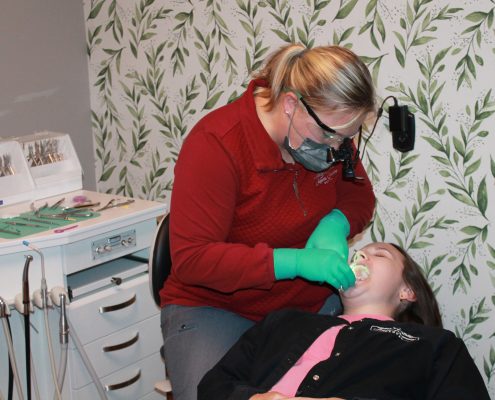 About Braces
Dental braces are devices used in orthodontics that align and straighten teeth and help position them with regard to a person's bite, while also aiming to improve dental health.
The Consult
Dr. Lisa will examine your teeth, gums, and jaw to come up with a treatment plan that will address your unique dental needs.
Orthodontic Records
Panoramic. Ceph (profile x-ray), Photos and Models.
Before Braces
You'll need to have a teeth cleaning and all other dental work completed. This may include having wisdom teeth removed so they don't interfere with the orthodontic treatment.
Process
The placement of the braces is rather simple and only takes a few hours, and it involves placing the brackets on teeth and using them to connect the metal wire. As treatment begins, there is likely to be some paint or the first week after each monthly session. It is important to eat a proper diet when wearing braces and avoid doing anything to damage the teeth in any manner.
Removal
Following the removal of your braces, your teeth will need a thorough cleaning. We will also polish your teeth with a hard grinder, removing any residue of the adhesive used to fix your brackets to your teeth.
Braces Care
 Brush your teeth after every meal
 Floss once a day
 Use Fluoride Toothpaste
 Avoid sticky, Hard-to-Chew Foods
 Take care of poking wires or brackets
 Have dental cleaning and check-up every 6 months during treatment and after